Our classes are taught by certified teachers in real time through a virtual classroom enriched with authentic digital support content and an innovative pedagogical model focused on communication and in which the protagonist of the learning process is the student, thus achieving language learning up to 4 times faster than in traditional classes.
CLASSES WITH CERTIFIED TEACHERS
Learn up to 400% faster than traditional courses.

Certified teachers and correctors of official tests.

Specialized platform with digital tools.

Learn from the comfort of your home.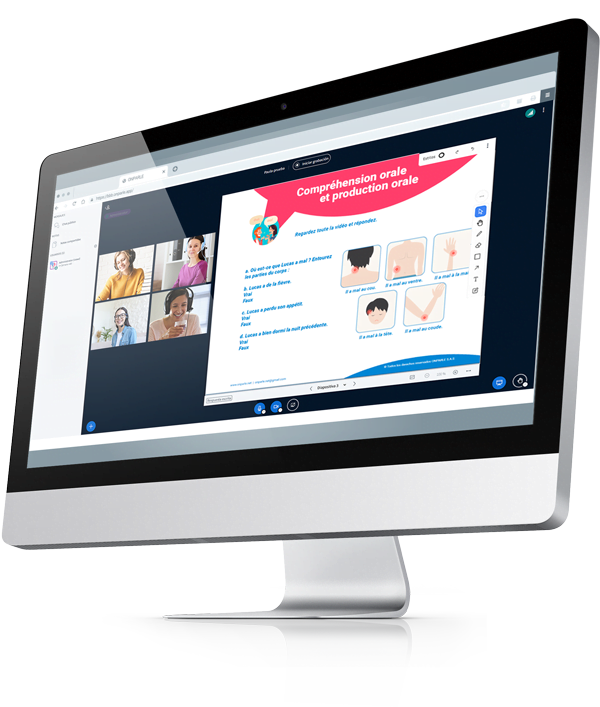 OUR FRENCH AND ENGLISH COURSES
Excellent school for preparation for the international French exam. They deliver what they promise. They guarantee to get a good score in each of the competencies of the test. Highly recommended.
From the first day I started classes with Onparle to present TCF and obtain a B2 level, I loved the personalized methodology, the deepened topics and the comfort of being able to take the classes from my home. My knowledge of French has progressed vertiginously and thanks to Onparle I already have my TCF B2 level certificate.
They have flexible schedules. With teachers of different accents. They have excellent technical support. In a short time I achieved a good level of French with which I got the b2 certificate. I recommend them
Very good service and attention. The classes are very good and dynamic ! so far I have liked it very much.
People have studied with us
DIGITAL SUPPORT RESOURCES